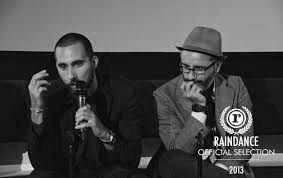 Line Producers UK
Pinch Media is a film company set up in 2010 by director Mirko Pincelli and producer Enrico Tessarin. In 2018, Winnie Wong joined Pinch Media as business development director.
Over the last 8 years, Pinch Media has directed, written and produced 3 feature documentaries, 1 documentary series, and 2 feature films ( The Habit Of Beauty, in 2015  was released to critical acclaim in Italy and Spain and has traveled to 24 film festivals).
Pinch Media has also produced, co-produced, line-produced 5 more feature films and 3 documentaries, including co-productions with Italy, Ireland, China, India, Switzerland, Malta, Portugal, Bosnia Herzegovina and participating in over 40 festivals, winning 7 awards and 5 nominations.